Lead Nurture
Lead Nurture allows you to create professional, on-brand templates and send them on your agents' behalf.
As low as $3.57/agent | Included in the Nurture Bundle and the Superhero Bundle
ALL FOR ONE, ONE FOR ALL CONTENT CREATION
One System To Serve The Entire Brokerage (& Brand)
Our tiered system includes email creation, management, and sharing options for Brand Admins, Company Admins, Group Admins, and Agents - all within the same system.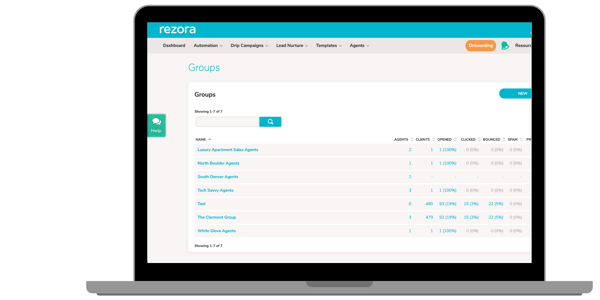 Integration With Your MLS
For marketers, we surface your offices listings, and for your agents, we surface theirs, to create easy-as-pie, drag-and-drop creation of your marketing pieces. Need to change some copy, or edit or change the order of your photos? Not to worry, it's all easily done within the application.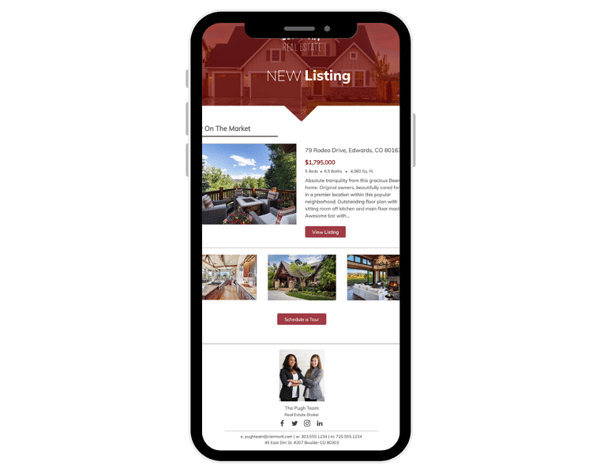 Strict Brand Compliance
With every single product, new feature, or system update, our number one priority is keeping checks in place to keep the right content in front of the right people while adhering to your brand guidelines. Restrict content and templates in part or in full; by agent, group or company-wide.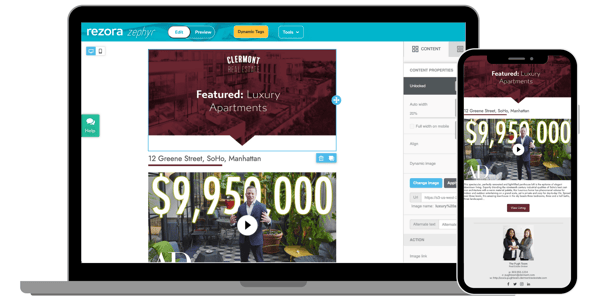 Agent Databases Are Private. Always.
Nobody but the agent has access to their contact database, even when the brand or brokerage is scheduling and sending emails on behalf of the agent.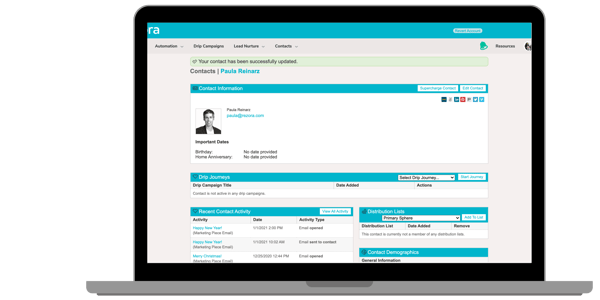 Opening the doors to complete control and creativity
Savvy marketing for savvy Marketers
Maintain brand compliance with content and template restrictions
Free content in our Zephyr editor, including stock photography
Multi-language ready - every template supports multiple languages
Integration with your MLS or other listing feed
Analytics provide insights into your marketing efforts
On-boarding options for every level of service
Full Automation
Marketing Automation is the quick and easy, low cost way to provide immediate value to all your agents with real-time listing, contact, and calendar monitoring.
As low as $1.19/agent
Lead Nurture
Create professional, on-brand templates and send them on the agents' behalf (contacts are never shared), or let them add the finishing touches before sending.
As low as $3.57/agent
Drip Campaigns
Drip Campaigns provide just-in-time content based on your contact's actions for effective client nurturing with minimal effort by you and your agents.
As low as $1.19/agent