THEY SIGNAL, YOU RESPOND. IMMEDIATELY.
Engaging Clients When They Are Most Interested
There are plenty of ways to stay connected with your clients and drip campaigns are proven to be one of the most efficient. Your drip campaign will deliver a series of email marketing pieces automatically from you, over a given period. Simply, add the clients who are currently engaged and working with you, and show them you're the expert they need in their home buying or selling process.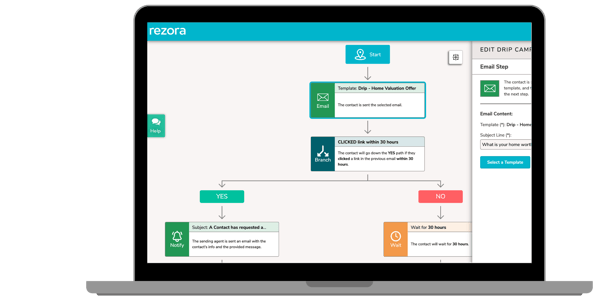 Why Use Drip Campaigns?
Drip Campaigns take the work out of manually analyzing who has been engaging in your marketing efforts and trying to determine how and when to best respond based on their particular action. Pre-configured campaign journeys make sure your contacts are receiving the best content at the right time.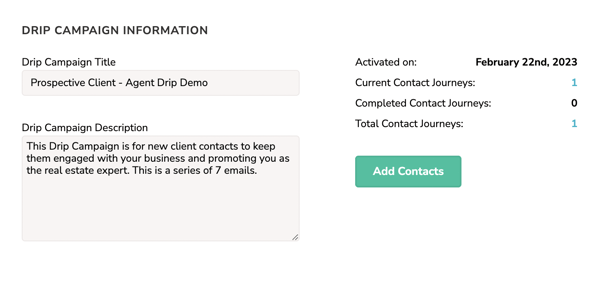 Free Starter Campaigns
With rezora, you'll be treated to a suite of starter Drip Campaigns to get the ball rolling and the leads flowing. Including, but not limited to:
Home Valuation Offer

Buyer Engagement

Seller Engagement

Getting Your Agents Started In rezora

New Contact Introduction
Wanting more? Use our rezora Virtual Assistant services to help build you a more custom campaign.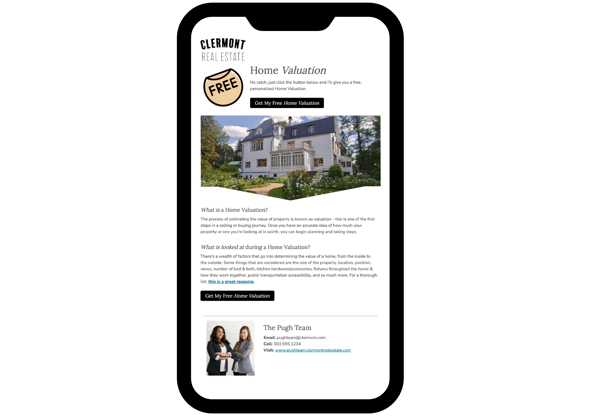 Providing the perfect content at the perfect time
Drip Campaigns That Deliver
Included campaigns minimize the time to get started
Follow contact's progress as they move through their campaign journey
Easily view cumulative analytics on content included in a campaign
Utilizes brand-compliant templates approved by the brokerage