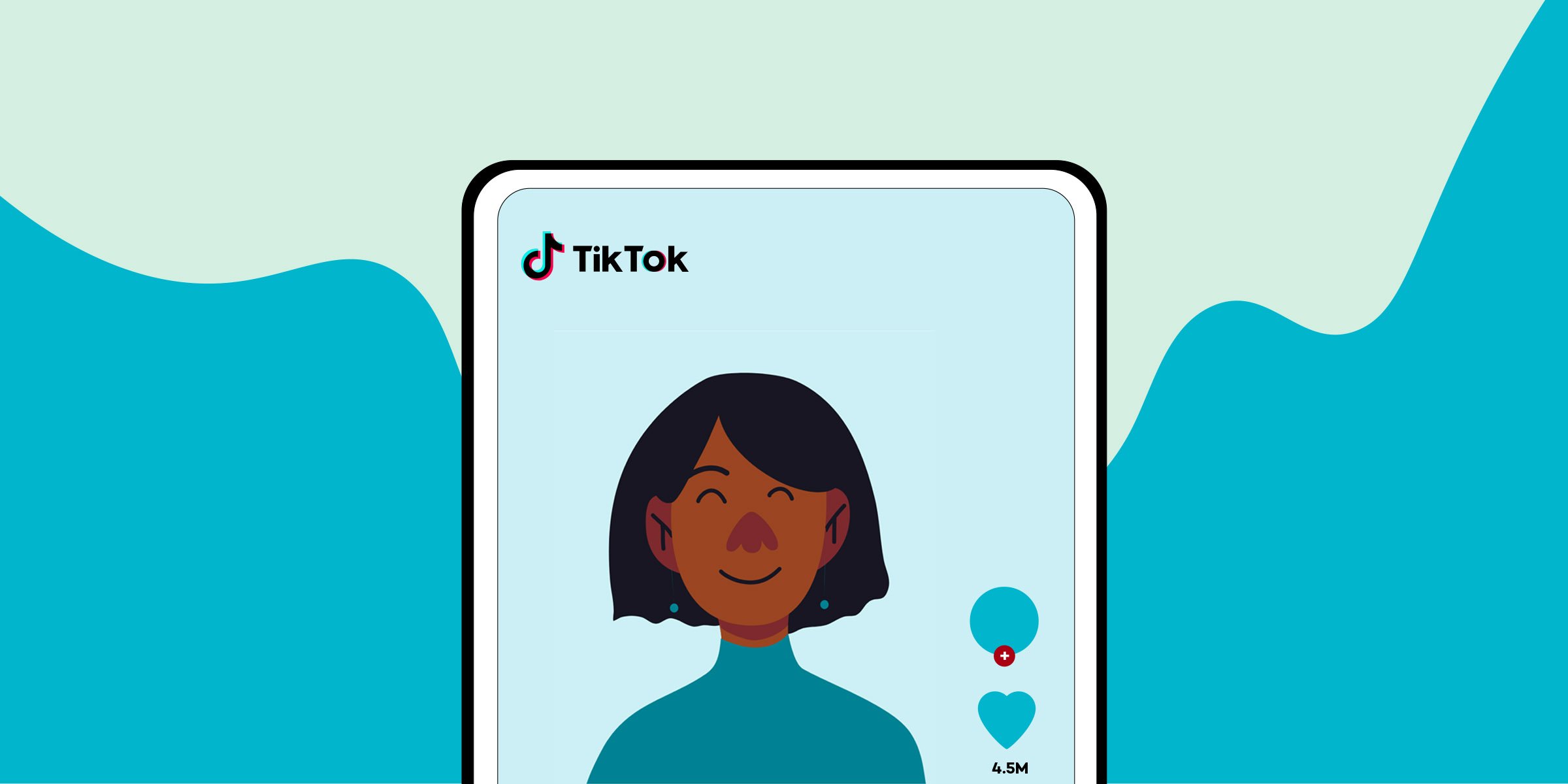 As someone who straddles being an old Gen Z'er and a young Millennial, I can attest that TikTok has always sounded like a passing trend where kids these days go to laugh at internet jokes; however once I swallowed my adult-sized pride and downloaded, I discovered something I should've seen coming.
What I discovered was a 60-second video with over 1 million views and over 100 thousand likes marketing an apartment for rent in the East Village in New York (you can see it here). Among the thousands of comments are people asking for apartments fitting their needs, people asking for the agent's information, and a general sense of casual and comfortable community. Is your average TikTok user even qualified to rent an apartment in New York? Let alone buy a home?
Short answer? Yes. According to Statista, 67.5% of TikTok users are over 20 years of age, with 45.9% of them between the ages of 20 and 39. We go into detail about that particular age group and how you should market to them in this blog post here (spoiler: texting is your best friend), but this one is to give you the low down on fitting in with the millennials on TikTok.
Stop Selling Your Brand, Start Selling Yourself
I recently heard of Millennials and Gen Z's referred to as "digital natives", and this is the perfect descriptor as it brings up the factor of those who aren't natives. You can probably spot a tourist in your home-town, just as a Gen Z can spot a phony on TikTok. The average user spends 52 minutes per day on the app, making that just over six hours a week - six hours of digesting, analyzing, liking, and exploring content. A shameless ad will stick out like a sore thumb.
Content that builds a rapport with a personality and happens to be associated with a brand, though? That content shines on TikTok. Especially in pandemic times, people are looking for connection and want to support people they know and love. This can be as simple as posting a video with the concept of "Come With Me To This Open House" as opposed to a concept of "View My Open House"; the former shows the viewer how you get prepared, how you sell, who you are. The latter is just showing off a pretty house.
Utilize The Ability To Reply To Comments With Videos
One of the coolest TikTok features is the ability to reply to a comment on your video with another video. These videos show up on the For You page (the user's home page) just like a regularly uploaded video, and tend to catch as much attention as them, too. Of course, don't go overboard because it tends to scream "Please give me views!", but if you have something valuable to say, do it via video.
Your Bio Link Should Be A List Of Resources
And it shouldn't just be real estate resources. If someone asks where you got your stylish pantsuit, tell 'em the link is in your bio. If someone asks where they can find the rest of your listings, tell 'em the link is in your bio. The aforementioned @TheNYCAgent does a fantastic job of this (see here), and the above, too. Someone asked where her top was from so she used a video to respond to the comment and show off how she styled the top, and then point the asker to her bio where links for everything await. This response video has over 30,000 views. Of course, being the trendiest agent on the block is all part of her personal brand so this may not be your niche, but that brings us to the next tip.
Find Your Niche
Are you the agent that can kind find a beautiful, sprawling library and provide references for the right kind of library decor, no matter the style? Or maybe you host Open House Dinners instead of your average open house, and you have recipes and hosting tips at the ready. Whatever you bring to the table, don't be afraid to share it and lean into it, heavy. This will help further your online identity and help you be seen as a person, not a real estate agent.
Remember Where You're Posting
We've determined that there are TikTok users aplenty that are capable of buying and renting homes, but odds are, they won't be buying a 5 bedroom in the hills. If you search "real estate" on TikTok, the most popular videos are of big, beautiful mansions. But the comments range from, "This post called me poor in three different languages" to "I have a Walgreens Gift Card, take it or leave it", so you can see how those particular videos are being received. Yes they get views, but they don't get leads.
If you're a luxury home seller, maybe your TikTok content should be more along the lines of 'here's how my luxury client's decorate their homes', or 'here's how you can save enough money to purchase one of my mansions', etc. One day, you may just receive a text from an old viewer requesting a tour of your most expensive property.
Most Of All, Have Fun With It
That's really what it all comes down to. If people see you loving your work and the content you're posting, it will translate.