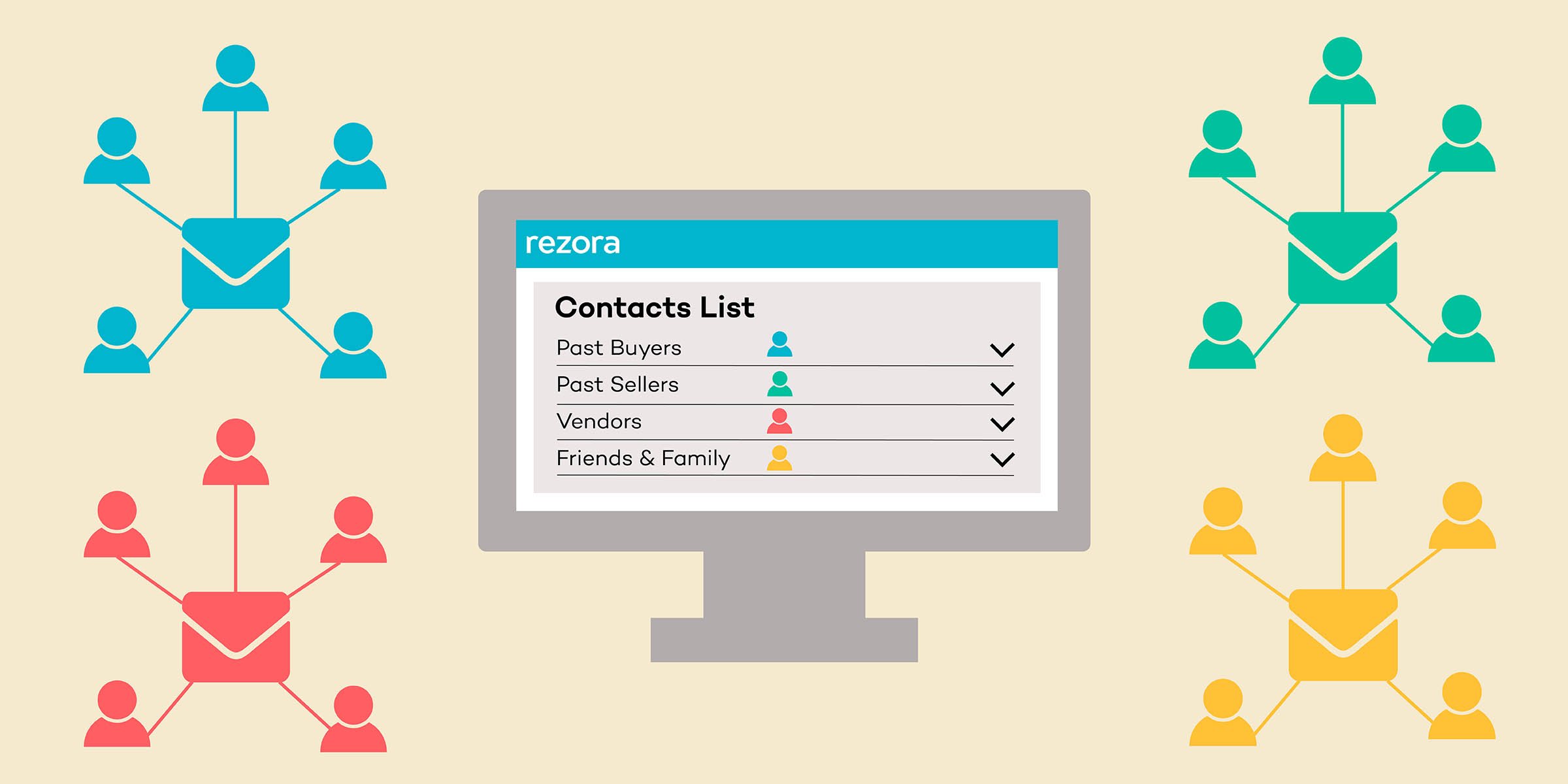 In this crazy year of 2020, I'm sure we've all been inundated with email newsletters and such as vendors try to stay top of mind, and staying top of mind is especially important in real estate. Consumers don't buy real estate often, only owning, on average, three homes in their lifetime1. So, being top of mind means being first in line when they are ready and need your services.
At rezora, we don't suggest a one-size-fits-all newsletter approach. When you get that email, you may open it and find the content irrelevant. Once that happens, open rates, will fall, and unsubscribe rates increase. That's not your goal! In the real estate space, so many newsletters we see feature generic articles that are not especially relevant to the reader. So do you need to send a "5 Things To Do Before You Move" article to someone who is not moving? Didn't think so.
So, how do you remain relevant?


Segment, Segment, Segment
Rather than treating your entire sphere of influence as one group, segment your list! Some samples can be:
Past Buyers
Past Sellers
Luxury Prospects
Vendors
Realtors
Friends & Family
Active Buyer Prospects
Active Seller Prospects
Now think about what's relevant to each of these segments and send that content to them. Your segments may not need the same frequency of engagement. Vendors don't need the same frequency as someone actively buying or selling does.
Active Buyer Prospects
Let's take Active Buyer Prospects. What's important to them? Some relevant facts for their target neighborhood/town may be:
What their prospective neighborhood is like?
What's happening in that prospective neighborhood?
What's for sale in that neighborhood?
With that in mind, you can create a newsletter with news articles from the local newspaper, and a featured listing or two from the MLS. Some email service providers may make this information easy to use inside of their system.
Past Sellers
Past sellers have obviously already worked with you and are hopefully satisfied. These are great sources of referral business, provided you stay top of mind. One thing every seller wants to know is how their home investment is doing. You can set them up on a monthly newsletter drip that contains what's sold, what's for sale, and at what prices so they can gauge the ongoing value of their home. Your MLS or email service provider may have this functionality ready to go, so once a deal closes, enroll that seller in market reports so you continue to provide them with relevant information.
Once you segment your sphere, decide which ones deserve the targeted attention we discuss here. Then identify the relevant content that's of interest and create a cadence to provide them relevant information.
Now you get the idea - segment your audience into smaller, similar groups, and send them meaningful, local and relevant information, and see your referral and repeat business take off!
1McKendree Moving & Storage