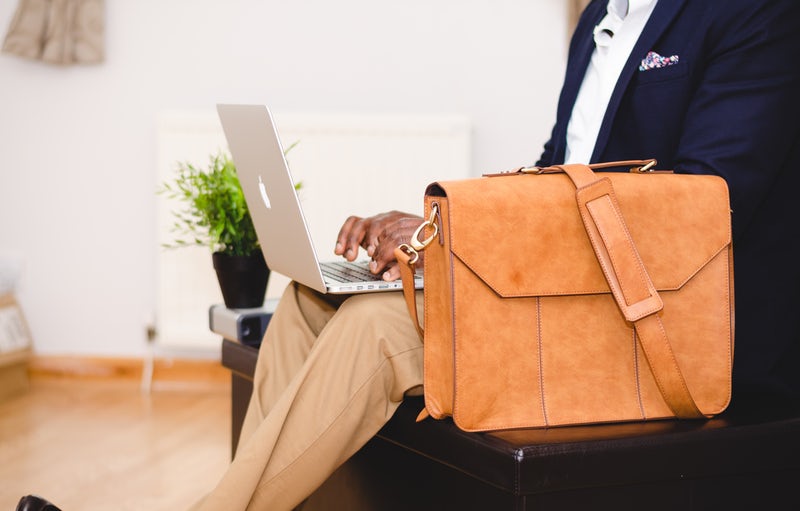 When someone in your area is looking for an agent, do you want them to come to you first or the agent down the street? Of course you want potential clients to approach you first -- that's a no-brainer -- but how can they do that if they can't find you? Today we're talking about SEO and why it matters for your real estate business.
Like it or not, the technology age has firmly placed us in a position where the internet reigns supreme. It's no longer enough to only have a landing page or a website -- if you're a business owner, you want to be in Google's business directory, Yelp, Facebook, LinkedIn and on a myriad of other platforms. And while you might think it's a challenge to get your real estate business up and running on so many different platforms, the real problem is being seen in a sea of other agents on the world wide web; this is why SEO is so important for your business.
Optimize to capitalize
For your business to stand out on the web, you want to make sure that your site is following SEO -- or search engine optimization -- best practices. Without getting overly technical, you want your website to rank high in search engine results when someone in your area is researching local agents on the internet.
Think about your web surfing practices. When you're looking for information on a topic, do you scroll through the search results to page five to find your answer, or do you check out the links that are featured on the first page? Gone are the days when you could end up on the first page of search engine results out of sheer luck, you now have to work at ranking high in web searches. Let's take a quick look at some stats from Junto.Digital:
47% of consumers view 3-5 pieces of content created by a company before talking to a salesman from that company.
75% of people never scroll past the first page of search engines.
Google currently holds 76% of total search engine market share.
86% of people look up the location of a business on Google Maps.
If the stats above have taught you anything, it's that you, as a business owner, must appease the Google gods for people to find you online easily. And because much of your clientele is going to come from a local base, your site needs to be optimized for mobile devices performing area internet searches for agents.
Connecting with your target audience
Right about now you might be thinking that SEO is a game you don't want to play, which makes sense. It can be overwhelming to enter into the digital marketing space when all you want to do is sell properties. However, making sure that your site is optimized is well worth your time. You see, the same algorithms that are working on ranking websites are also busy filtering search requests to match your website with its target audience.
Words are key
Keywords are one way that search engines match users with high-quality websites. You want to make sure that your site, blogs, photos, and video content feature the keywords that will bring potential clients to you. It could be as simple as using your location name plus "real estate agent," or you can work with a digital marketer and SEO specialist to find the keywords that will attract your target audience.
Getting started
If you're feeling ambitious, you can try your hand at web optimization yourself. Consider these three SEO tips to start:
Ensure that your website is mobile-friendly. These days, almost everyone is conducting web searches on-the-go, so make sure your website is optimized for mobile users. Not only will mobile users be able to easily access information on your site, but Google will reward you as well. Contact your tech person to see about mobile optimization.
Take a look at your titles. Remember those keywords we talked about? Take a look at your page titles and blog titles (if applicable) and make sure they're utilizing your target keywords. While you're checking your titles, take another look at your URL links to make sure that they include those titular keywords as well, and not a generically assigned numerical link.
Provide high-quality content. Not only should you make each word on your site count, but you need to ensure that the content you're publishing is helpful for your audience. You may be tempted to draft personal blogs that document your day-to-day dealings as an agent, but you need to resist that urge. Instead, provide content that informs your target audience, and link to authoritative sources outside of your site -- this can be as simple as blogging about the current climate of your local housing market and linking to a site with current statistics. Simply put, resist the urge to publish "fluff."
Whatever you do, don't let SEO overwhelm you -- you're already utilizing SEO practices in your property listings. That client looking for a 5-bedroom home with 4+ baths and a pool? You're able to find the homes that fit the bill because of the specific details used in the listing. SEO is no different; it merely takes a little planning to get your real estate business site to stand out among the rest of the agents in your area.
Thank you to HomeLight for writing this guest blog post. See more HomeLight here!