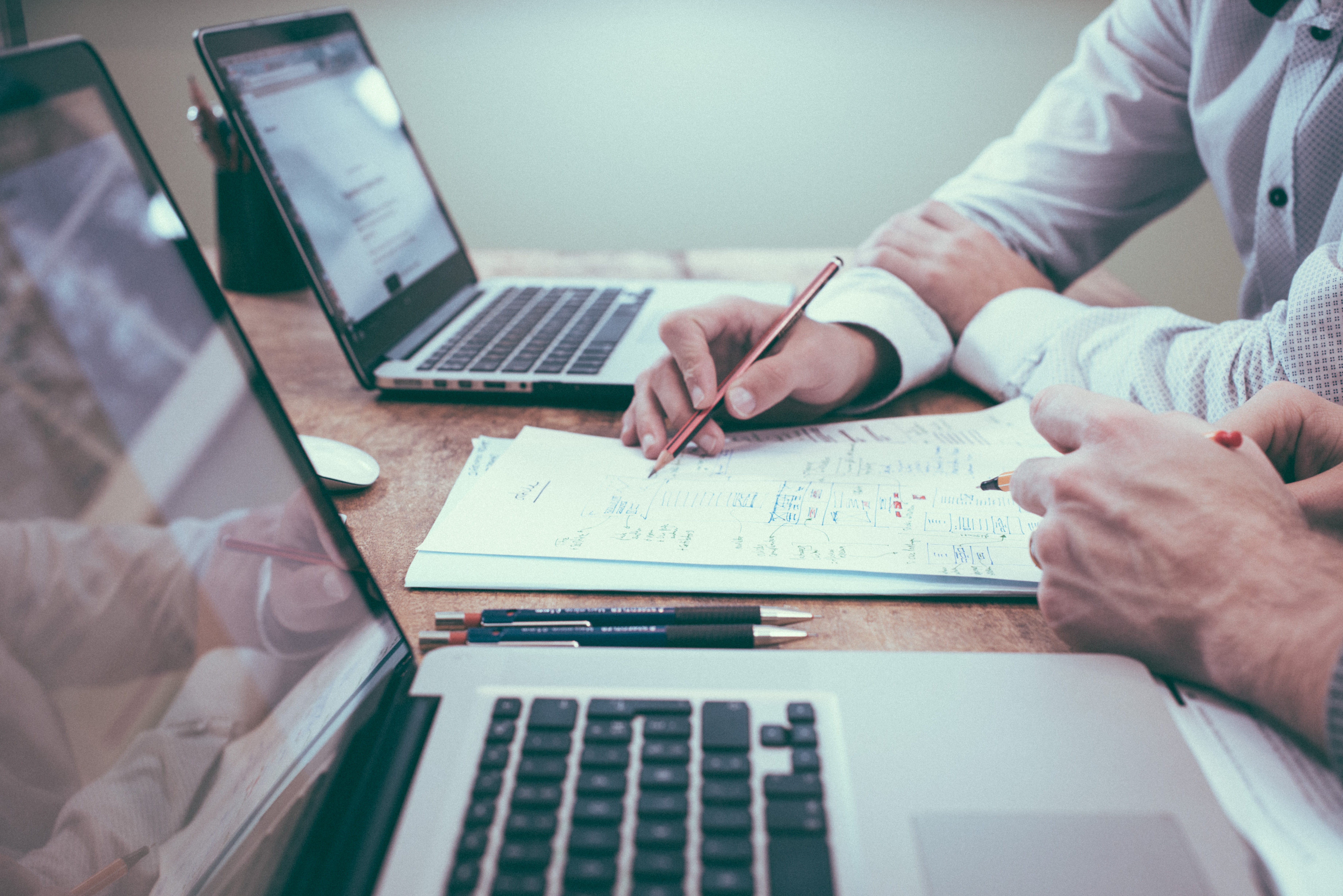 When was the last time you tried something new in your digital marketing? The truth is, if you're a real estate agent or marketer in this digital age, you most likely have the basics: Social media, email distribution lists, and maybe additional email marketing.
It seems that almost all agents use these marketing technologies, yet in 2018, 48% of all firms cited keeping up with technology as one of the biggest challenges facing their firm in the next two years. (NAR).
There is a reason for this. If you are doing the same thing as your competition while still expecting to stand out in the market, you may end up being disappointed. In order to become a successful agent or marketer, you need to be innovative with your digital marketing. Let's look at a couple of creative and effective marketing tools that will put you ahead of your competition.
Email Marketing
As an agent, you know how important email marketing is in order to communicate with clients and potential leads. In fact, in a 2018 National Association of Realtors (NAR) report, 93 percent of the 1,327,880 NAR members preferred to communicate with their clients through e-mail. It is true that email marketing is vital for a successful agent, however there are several mistakes you should try to avoid.
Quick Statistics for Email Subject Lines
A study conducted by Sendgrid on "Email Engagement and Subject Line Data" analyzed a data set spanning to over 10 billion emails sent and revealed the following statistics:
Choose Your Buzzwords Carefully: Subject lines referring to "yesterday" and "tomorrow" had almost double the engagement rates of those that used "today."
Additionally, subject lines with "soon" have higher engagement rates (21.9%) versus subject lines referring to "now. "
Email subject lines that use the word "free" have significantly lower engagement rates (13.1% versus 17.2% for subject lines without "free").
What does this data mean for you as you continue with email marketing? We recommend you take this information into consideration; however, it is always best to test your email subject lines as results will vary depending on specific market segments as well as to leads at different blanks in your lead pipeline.

Quick Statistics for Email Marketing Automation
The #1 reported benefit of marketing automation is creating more and better leads. (Pepper Global)
According to 53% of marketing influencers, marketing automation is amongst the most effective types of technology used for marketing purposes. – Ascend2 "Marketing Technology Utilization Survey" (2019)
Marketers reported their main marketing automation goals to be improving their qualified lead pipeline, improving customer retention, and improving the lead nurturing process. (Invesp)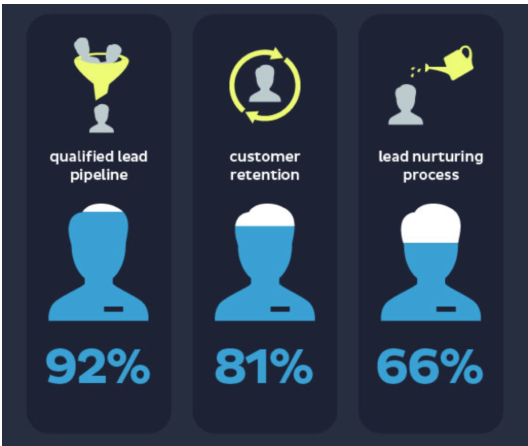 Source: Invesp
As an agent, if you haven't already invested in email marketing automation, we recommend you consider doing so. This tool helps you nurture leads through email marketing making the transition from marketing to sales much more effective and efficient. Not only has marketing automation yielded marketers impressive results but it also allows for the ability to add personal touches so your emails sound genuine and well-crafted.
Visit here for a step-by-step example of how marketing automation works.

Source: HubSpot
Provide Value Across All Digital Channels
Think of any time you go online to look for a vendor or any kind of service. You browse through a couple of different providers until you decide on the company whose website looked the most reliable (i.e. Quality images and graphics, demonstrates company's experience), and that provided you with any information needed to answer any questions you had.
This same concept of how people value reliability and uncertainty reduction when deciding on a product or service is also applied to real estate digital marketing. Your channels should be consistently producing content that provides this value to your customers.

Listen to your clients' questions.
Start by asking yourself what homebuyers put value into when searching for a home? This question most likely isn't easy to answer because there are many things that homebuyers look for that extend well beyond a property. That is, agent reliability, neighborhoods, schools, and general community. You can demonstrate your knowledge as agent by answering your potential clients' questions through content across all your digital marketing platforms.
Here are a few examples:
-Take a poll to see how many of your followers know different things about your area.
-Schedule a live story where your followers can write in questions and you answer them in real time.
Newsletter
-Include a list of frequently asked questions along with their answers
-Include a quiz with the correct answers displayed at the end.
Webinars
-Schedule, promote, and host a webinar talking about the top 5 homebuying trends in the market
-Have an expert, for example a local interior designer, host a guest webinar.



Build your testimonials
No matter how digital our world gets, every agent knows that client testimonials are the backbone of how agents maintain their business. Including client testimonials on your website shows to homebuyers and sellers that you have you're well-established in your area and have can provide the skills and knowledge they're looking for in an agent.
Not every testimonial has to be fancy. In fact, too many testimonials and you may come off a bit arrogant which could turn people away who might have otherwise been interested. There are noticeable yet respectable ways to demonstrate your value through testimonials in your digital marketing channels.
Acquiring testimonials:
For larger testimonials, ask a past client who you have a strong relationship with to answer a few questions about their experience with you as their agent.
At the end of your transaction, send an email asking a few questions such as "What made you chose me as your agent." and "As your agent, what kind of value was I able to provide?"
Send an email asking for your clients to take a short survey about your services.
Ask your clients to leave you a review on your website.

Testimonials Placement:
Larger testimonials can be placed in a section of your website whether it be your "resources" page, your blog, or a page just titled "testimonials."
If a client posts a photo of their new home on social media and mentions you or your company, share the post so all your followers can be reminded of your continued success.
Include a short quote testimonial or include a link to a larger one in your next newsletter.
Every once and a while send a stand-alone email with a testimonial or quote to remind your contacts of your services.


Our goal is to provide our clients with valuable and effective marketing information in order to aid their success as real estate agents and marketers. That said, we always recommend our clients to consider our suggestions and test them in their markets first to ensure you are making the most educated marketing decisions. If you there is a real estate marketing concept you would like to see explained on our blog, let us know at customerlove@rezora.com.