rezora's Senior Support Leader shares what he's learned in his many years in support, and how he's used his knowledge to get better support from other companies.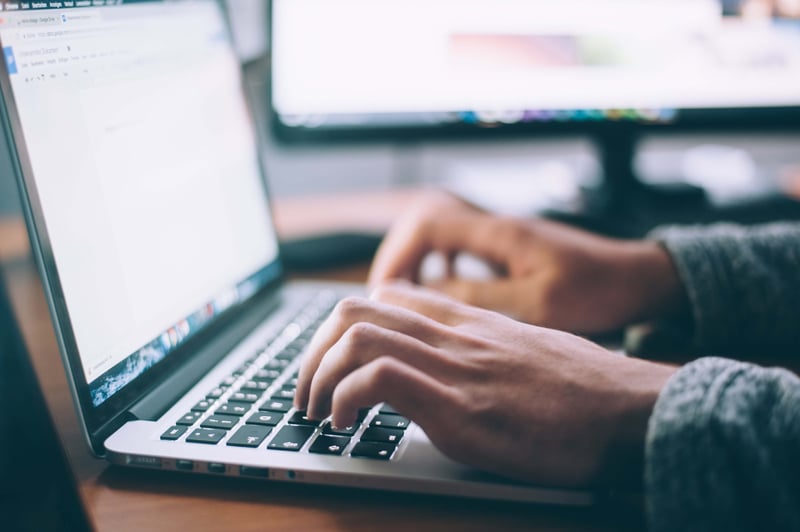 Anyone who has spent much time working with me might have heard me say, "I think the world would be a better place if everyone worked a year in customer support". Part of that sentiment may simply be me glorifying my work, and I'm certain the same phrase could be said for most jobs and occupations out there. But, I truly think it goes back to the age old adage of "walking a mile in some else's shoes".
Working in support has taught me a lot of patience and understanding, and I've often taken the skills I've acquired from working in support and applied them to when I find myself seeking support from another company. So, I'm here to share some trade secrets so you can get the most out of your support interactions when you need help.
1. You're talking to a human (except when you're not), so treat them like one.
When you submit a support request, it's usually because you're experiencing an issue you need help with. It's easy to get frustrated. The most important thing to remember, though, is that you're talking to a real live human with feelings, emotions, and - most importantly - a desire to help you. With that in mind, a little bit of kindness can go a long way.
The person you're talking to has been helping people all day; it's quite literally their job. They are waking up in the morning and going to work to help people just like you. If you can keep that in mind, and treat them with kindness and respect, everyone involved will have a more positive experience. They'll also be more likely to go above and beyond to help you, so it's a win-win all around. Understand that the person you're talking to has likely not caused your issue but they certainly can help you solve it.
This of course assumes the support person you've reached is both a real person and not a robot, and takes their job seriously. Let's get to that below:
2. Talk to the right person.
Here at rezora we're a pretty small team. We hire folks that have both a passion for helping people and a kind and understanding demeanor. We then train them to be experts on rezora. When you reach out to us, it's our hope that more often than not your interaction will begin by talking directly to the person who ultimately helps you solve your issue.
For other companies, we know that's not always the case, and without naming names, we all know that some companies simply have very poor support. So, what do you do when you reach someone who just doesn't seem to want to help you? Often the best course is to find someone else to help you.
Unfortunately, this can eat up a lot of time, but if it's dire to solve your issue, and you've exhausted all the help documentation you can find, sometimes this is the only option. This might mean asking for escalation, though the rule of kindness still applies here - "Can you please escalate my request?" will often get you a better result than "I demand to speak to your manager." This might also simply mean trying again - if it's a larger corporation, they probably have an endless line of support representatives and you may have gotten a bad draw on a new employee who lacks knowledge. Or, someone on their last day before quitting who has decided to phone it in. Try again - there's always someone out there who truly does want to help you and will go the extra mile if you give them a reason to.
3. Provide the correct information
This one is very simple - to make sure the support person you're talking to can solve your issue quickly and completely, they need to be able to understand the problem you're experiencing. Personally, before reaching out to a support resource, I always make sure I have detailed the issue I'm experiencing, along with any screenshots of pages I'm seeing, copied text of error messages, etc. Instead of "I'm not able to do X" be prepared to explain, "When I try to do X, I encounter this error message, and here's a screenshot of what I'm seeing." This way the support representative can get to work right away in trying to recreate, troubleshoot, and fix your issue, rather than having to guess or ask more questions of what you're running into.
4. Find the right channel
Different companies will all offer different avenues to seek out support. There are a lot of factors that go into this decision, not the least of which being cost. At the end of the day, we need to be able to choose which of their offerings is the best for what we need.
It's also important to understand any limitations of the options offered. Many companies these days (rezora included) do not offer phone support. Speaking for ourselves, we believe that email and chat mediums offer a better environment for supporting our app so we can share files, links to help articles, screenshots, and even quick help videos that we put together for our users. Additionally, phone support can be a large cost to an organization, so it can be a decision made to keep the cost of your account down.
In any case, you'll want to see what options are offered to you, and work within those options. Those channels, whatever they may be, are optimized to be able to help you as quickly and completely as possible, so take advantage of them!
As an introvert that's grown up in the digital world, I usually prefer live chat when available. Live chat lets me take my time to compose myself, detail my issue, share URLs when needed - and very importantly - gives me both real-time communication, and something I'll have a text record of when I'm done. Like you, I can't count the number of times I've reached out to my internet provider via phone to be told one thing and see something completely different show up on my bill, with nothing but my word to refer to when I invariably have to contact them later to correct.
The email option is not to be disregarded either, as this allows sharing of files and screenshots in both directions, and often gives the support representative time to fully dig into your issue and give you a robust response, something that doesn't always fit in a small chat box.
Phone support is also of course valuable, as the speed of communication can rarely be beat - but context is still important. Particularly when dealing with digital technology, there are often significant limitations to talking via phone compared to the other options. It can be quite difficult to describe and show the issue you're experiencing when your only medium to communicate through is auditory.
Bring it all together
In times like these, we're all in this together, and we all need support sometimes. But when it comes to tech support, your best chance at success is to find the human best fit to assist you. Help them help you by treating them with respect, being understanding with their limitations, and giving them all the information they will need to solve your issue.
Looking for support with your rezora account? Reach out to support@rezora.com or visit the green "Help" tab on the left side of your rezora app!