Creating compelling content for your email marketing is one of the best ways to draw in new business.
When sending compelling email content, whether it be of promotional or informational value, it is important to keep in mind the relationship you are trying to build with your email lists i.e. which lists are receiving which content.
According to data analyzed by Benchmark Email in conjunction with the answers from North American real estate business owners and managers, nearly 70% of real estate professionals engage in both promotional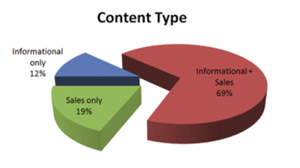 and informational email content. Though it is apparent that many real estate agents and
marketers understand the need for varied email content, many struggle with coming up with new and exciting topics to fit these categories.
If you have found yourself in somewhat of a "content generating rut", then this post will certainly help you rethink the way you're sending your email marketing campaigns.
Listing Related Content
With email marketing being one of the top ways agents market their listings, it is easy to fall into a routine of sending out the same boring content. To avoid losing the interest of your contacts, it is important to include a variety of content when marketing your listings. Fortunately, there are several ways to include all the necessary information about your listing while still engaging with audience.
"People don't buy just listings, they buy lifestyles." - Placester
Visuals:
If you haven't upgraded the quality of the visuals in your email marketing, now is the time to do so. Including compelling visuals, whether it be videos, photos, graphics, or gifs, it can exponentially improve the success of your email campaigns. Here's what you can do:
1. Virtual video tour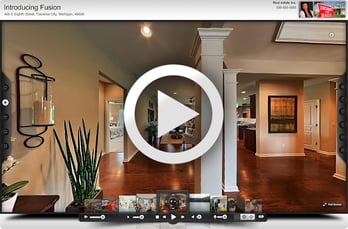 2. Invest in professional photography to improve the appeal of the listing
3. Gifs (like the one at the top of this blog!)
Instant Response
What better way to generate quality leads than to have an instant or one-click response option available in your email marketing. This practice will help you build your lead list as you will know which contacts are interested and which aren't (yet!).
1. "I am interested" button that notifies you when clicked
2. Include an "ask me a question" option in your email
3. Open house registration link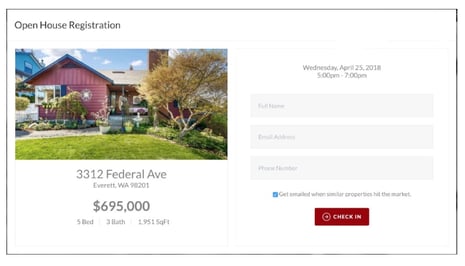 Validation
1. A list of "Why This Neighborhood is Perfect for You"
2. Get in touch with local influencers to get and include a quote from them regarding the property or neighborhood.
3. "As seen on..."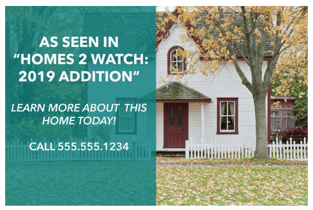 Information-Value Content/Localized Content
Though it is important to market your listings to specific lists, it is equally important to utilize informational and localized content in your email marketing. There are a variety of ways you can provide your contacts with valuable content without spamming them with unwanted promotional content.
Quizzes:
Quizzes are a great way to instantly engage with your contacts and to help generate leads. When a contact takes the quiz, you can assume that they are thinking about buying or selling, which allows you to further nurture that lead. For a step-by-step guide on using HTML to put interactive quizzes into your emails, visit here!
1. Find out which listing is right for you quiz
2. How well do you know your area/neighborhood quiz
3. What neighborhood is your best fit quiz
4. Is it time to move quiz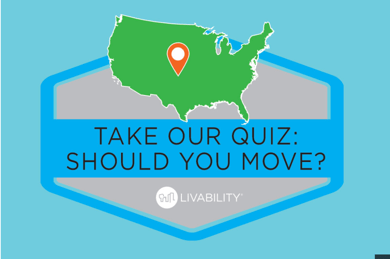 Market Trends:
Including market trends in your email marketing will tell your audience that you know and understand the state of the real estate marketing, ensuring that they're in good hands when working with you. With rezora, you can easily generate and send these reports to your contacts!
1. Interior Design Trends for 2019
2. The state of the local market
3. Easy Landscaping Tips to Help Sell Your Home
Local Updates/Information
Localized content is one of the best ways to demonstrate your value to your local market. By sending emails with content relevant to your contacts who may not be ready to buy or sell, you are establishing yourself as an expert and reminding them of your value as a real estate professional while not bothering them with promotional content.
1. Businesses or restaurants new to your area
2. Upcoming community events (5k's, small business gatherings, holiday festivities)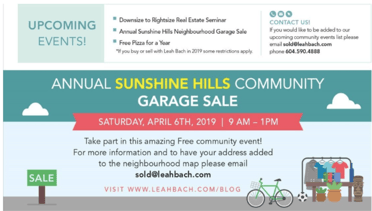 3. Underrated/up-and-coming top neighborhoods in your area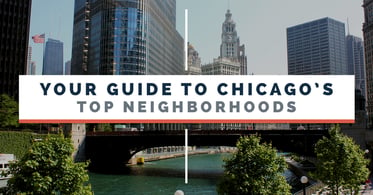 Self-Promoting:
Have you done impressive work lately? Don't be afraid to brag every once in a while! Real estate professionals know the power of referrals and reminding your contacts of the wonderful work you are doing will encourage them to keep you top of mind the next time they are looking to buy or sell.
1. A brief bio on your knowledge and experience in the community
2. Recent properties you have sold
3. Testimonials