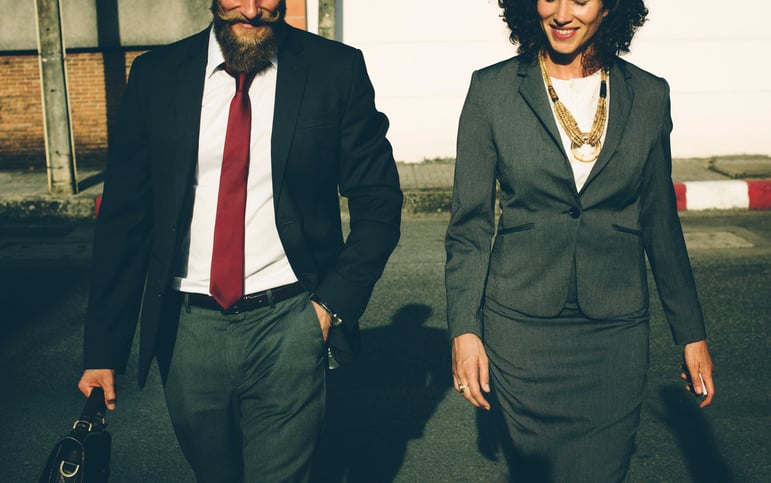 It's no secret that good marketers conduct an analysis of their prospective clients before advertising, but what kind of information is most beneficial? Getting to know your clients will not only make it easier for you to choose content for them to see, but will also create a personal relationship and make your clients feel valued.
What's the best avenue to reach your clients?
First thing's first, learn the most efficient way to reach your clients. Whether it's email, Facebook, or LinkedIn - what's the best way to get information to your clients?
News flash! Social Media isn't just for young adults and teens! In 2016, over 80% of adults ages 30-49 were actively using Facebook and almost 80% of all Americans use it daily.
So how does this information help you? Social Media sites have made business through social media not only easier to use but also more efficient. Through advertising features on Facebook and other platforms, marketers are able to specify their audience and advertise directly to those in which best fit their potential cliental. For example, if you realize that a large portion of your client base lives in Florida, you can advertise to those who like the Florida Gators or who like specific stores or beaches in Florida. This allows you to direct your ads to the right audience for you. Not only will understanding your clients help you direct your ads and information, but it will also help you to build a valuable relationship.
Another thing to remember is that customer loyalty is key! Clients are more inclined to remain with a company or sales person if they feel they have a relationship with them. 81% of U.S. consumers feel loyal to brands that are there when they need them. 89% of American consumers say they are loyal to brands that share their values. 80% of customers in the US say they only consider brands that show they understand and care about their clients. The stats don't lie! Getting to know your clients comes with responsibility. The more you build your relationship with them, the more they will rely on you for quality customer service when they need it.
So what can you do?
Brainstorming relationship building content is a great place to start! While email marketing, your clients will be more inclined to open your emails if the content appeals to them or proves to be valuable. Educate your clients on new restaurants or fishing areas nearby or attach a checklist of "Must do Summer Activities" (see our blog post on localized summer content ideas if you need some inspiration). This will allow your client to begin to value your emails and remember your brand.
Creating this rapport with your clients will give you a great advantage over your competition; so don't skimp on analyzing and responding to client data!