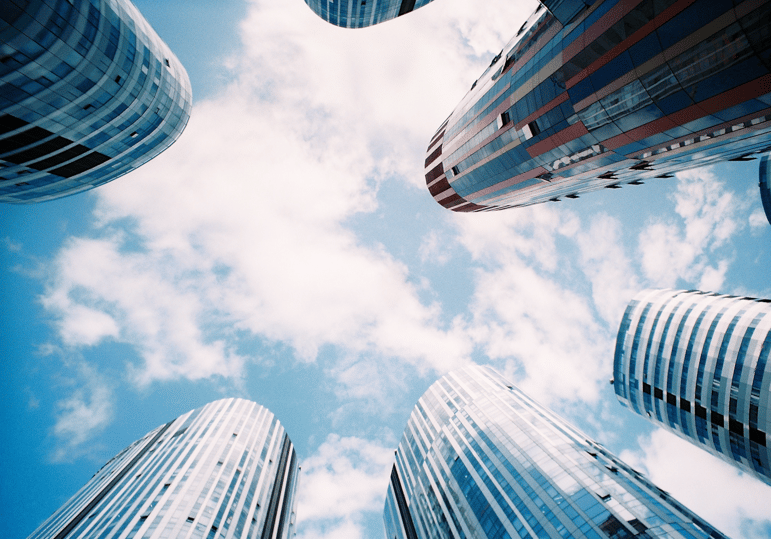 The real estate industry is a rollercoaster of trends. As technology advances, many aspects of business advance with it. Compared to 10 years ago, the channels of real estate marketing have changed dramatically, simultaneously bringing along numerous new trends with it.
In the past…
In the past, real estate agents found themselves cold calling and answering inquiries through the phones. They were by far the most valuable source of information when it came to buying a new property. Clients looked to their agents for intelligence about square footage, new upgrades, neighborhoods, budgeting, etc. But over the years, things have changed quite a bit.
Today, clients get most of their information from the Internet...
With the Internet being a continuous source of knowledge, buyers have endless information at the touch of a button. We sat down with Tye Stockton, a global real estate professional in Vail, Colorado, to hear his opinion on the change. Stockton is one of the top agents in his area and has been in the business for over 23 years. According to Tye, "The biggest difference is online shopping. Clients already know about 70% of the information about a listing before even stepping foot in the home." He goes on to say, "I have clients who will go online and send me links to homes and tell me 'this is the style I want' or 'I want to see these 5 homes'."
In 1995, only 2% of buyers looked to the Internet for information before consulting an agent. Today that number is over 90%. Now, Real estate sites publish lists of properties for sale, making all information about that property easier to access than ever before.
The problem...
Though the Internet provides unlimited information about homes, that just isn't enough, says Stockton. "I have been in this business for 23 years and my greatest attributes are the knowledge I have gained about my market and the relationships I have made because of it." Clients can understand that they want granite countertops and 3 finished bathrooms but there is so much more to owning a home than the square footage. "I know everything there is to know about my area because this is my home too," says Stockton. "Customers know what they want their home to look like but I can tell them about the neighbors, the schools, the ski teams, the best trails and the best restaurants. You can't get the same 'local' insight from real estate websites run by people who have never been here."
The irony is, while information is becoming more and more public, buyers are losing sight of many aspects of buying a home that are very important. A buyer may find the perfect home on a website and become fixated on that listing, but have little insight into many of the aspects about the community that will contribute to a big part of what it feels like to actually live in that home.
Agents need the Internet now too...
Industry changes aren't limited to the increase in client knowledge. Agents have also transformed their marketing strategies by utilizing modern technology. Most agents and companies have created mobile websites, apps, social media accounts, etc. The digital world we live in has influenced professionals to adapt if they want to remain competitive. Email marketing has become the top information distribution channel for agents and other sources of media are rapidly increasing as well. Ads in the newspaper or Yellow Pages have transitioned into Instagram posts and tweets. With these new means of advertising comes a new game to play. Now, a huge part of competing is having a better display ad or 3D virtual tour than the competition.
Correspondingly, agents commonly use sites that provide analytics, such as rezora, to track their leads and hyper-target their clients. Through websites like Zillow, agents can pay to generate hundreds of leads, a method that has been debated as effective or not (more to come on this in Part 3). However, paying for leads via a website is a new aspect of real estate marketing that has never existed before. With sources like this existing today and the fast development of technology, it is easy to assume that the real estate industry will continue to change rapidly.
More to come...
In the next two posts of this series, we'll give insight from real estate professionals about current trends that they believe will become the future of the real estate industry, as well as advice to those entering the business now. Be on the lookout for these posts!