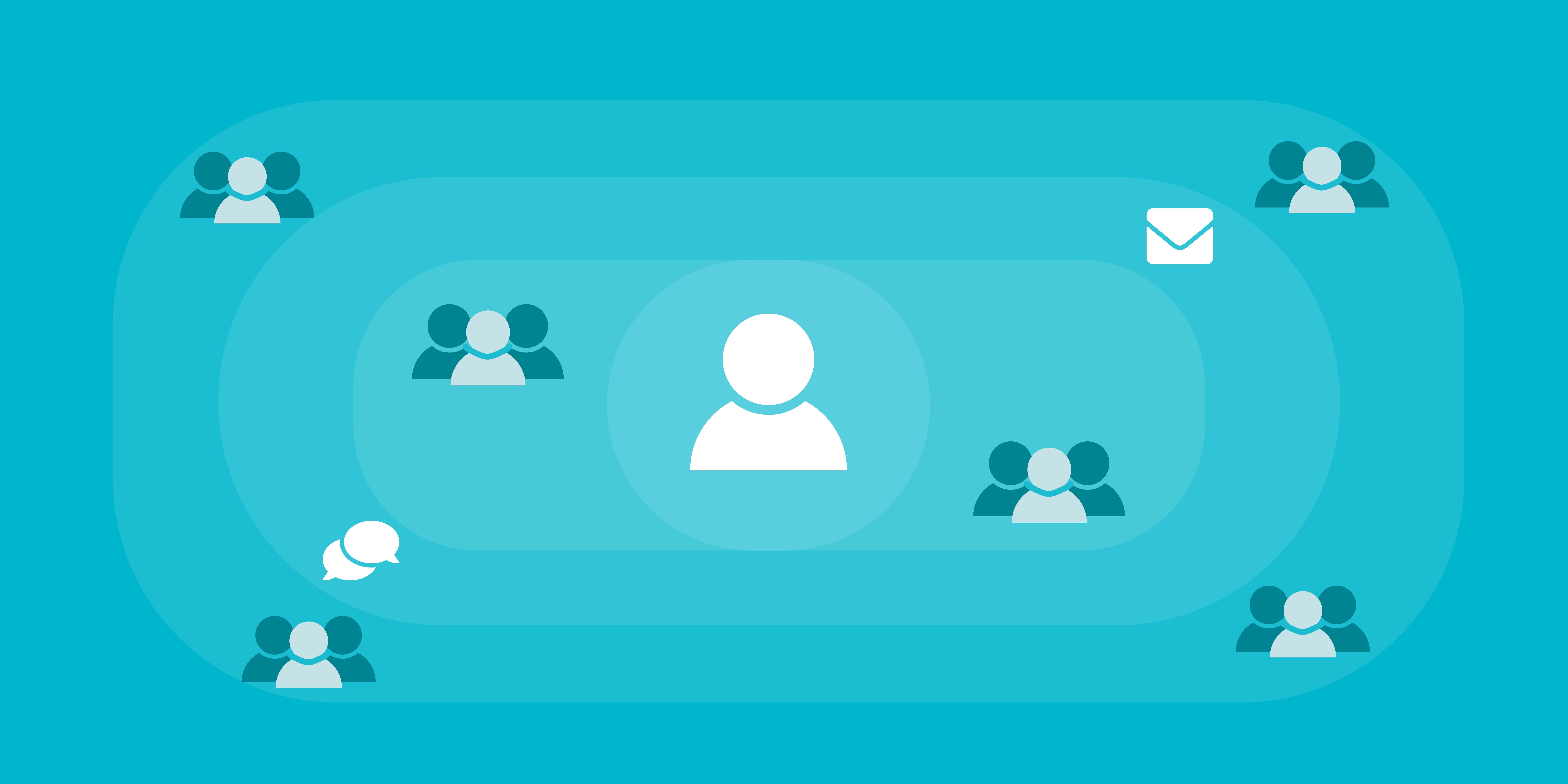 It's no secret that most agent's sign-up for rezora out of excitement of signing rep agreements and listing more homes but get overwhelmed with putting together great marketing campaigns and don't know where to start. Why is that? For many agents it's because they're great salespeople but not always the best marketers. This is a huge loss because marketing to their spheres of influence is one of the easiest ways for agents to grow their business.
Through marketing, agents can stay in regular contact with their clients, build relationships and grow their business. In addition, email marketing is an easy way to stay top of mind with relevant content. The best part? Each email sent doesn't cost an agent anything so it's also one of the most cost-effective ways to market. Plus, the direct correlation between marketing and sales makes email marketing another no brainer from an agent and brokerage perspective.
As a company admin in rezora, you have the ability to monitor your agent's performance, ultimately recognizing when a push is needed in an individual's marketing. All that said, the "Sales Agents" page in rezora is not only your go-to for managing agent accounts but also monitoring your agents' activity.
To see a full view of how your agents are doing in the system, go to the "Sales Agent" page and filter your agents by the "Active" status. Then click the "Export Agents (CSV File)" blue button at the very top of the page. This CSV gives you a full snapshot of your agents. However, to look into their specific activity, you'll want to take note of the following tabs in the sheet:
Registration Date: this is the date the agent's account was created. It's important to note this date before looking at the next row, "Last Login Date".
Last Login Date: this is the date of the agent's last login. If this date is more than a month old, you may want to reach out to the agent. Reason being, is agents who communicate weekly or at least 4 times a month to their sphere get better results. Although an agent could be scheduling out weekly pieces ahead of time, they'd need to be in their account at least once a month to do so. Plus, they should be logging in regularly to monitor their contacts' engagement with their pieces to further uncover and drive business.
Newsletters: this is the number of sent marketing pieces all time. So, depending on an agent's registration date, you should be able to set some baseline numbers to see if they are using the system and sending enough emails.

I.e. 4 emails minimum per month for 12 months = 48 marketing pieces minimum – see how your agent's compare!

Contacts: this one is important. If an active agent has 0 contacts in their system, you know they are not using their account whatsoever. This is the easiest red flag to gauge an agent's activity because without contacts, they can't send marketing pieces, automated or not.
Once you've gotten a general snapshot of your agent's activity as a whole, you'll want to deep dive into the individual performance of the agents that stand out to you – whether in a positive or negative light. To view an individual agent's stats, go back to the "Sales Agents" page and click on the name of the chosen agent, which brings you to the "Agent Details" page. This page gives you a full view of the agent's performance and activity in rezora. The notable stats to look at are as follows:
Newsletters (all time) & Contacts: these are the same stats you'll see when exporting an all-agent view.
Open Rate: aim for 13.6% or above.
Click Rate: aim for 1.0% or above.
Bounce Rate: aim for 1.6% or below.
Spam Rate: this should be below 2%.
Login Rate: this is calculated by total logins for that year divided by 365.
Newsletter Rate: this is calculated by total number of newsletters for that year divided by 365.
Email Rate: this is calculated by total number of emails for that year divided by 365.
Last Login: this is where you can see last login as well as logins all time.
Based on these metrics you can make helpful recommendations to your agents. Too low an open rate? Jump into the agent's account and see the type of content they're sending. Really high bounce rate? Have the agent do an audit of their contacts, clearing the ones that are no longer relevant. High spam rate? Suggest a contact audit and take a look at the agent's marketing. Make sure they are sending a good ratio of images to text, and including alt image tags.
On the other end, if an agent's rates are looking good, see what that individual is doing. Highlight their best practices to your other agents and make suggestions.
Using all of these stats found in the "Sales Agent Page," the company admin has the ability to see how agents are marketing and help to make them better, resulting in more sales, revenue, and a happy team.