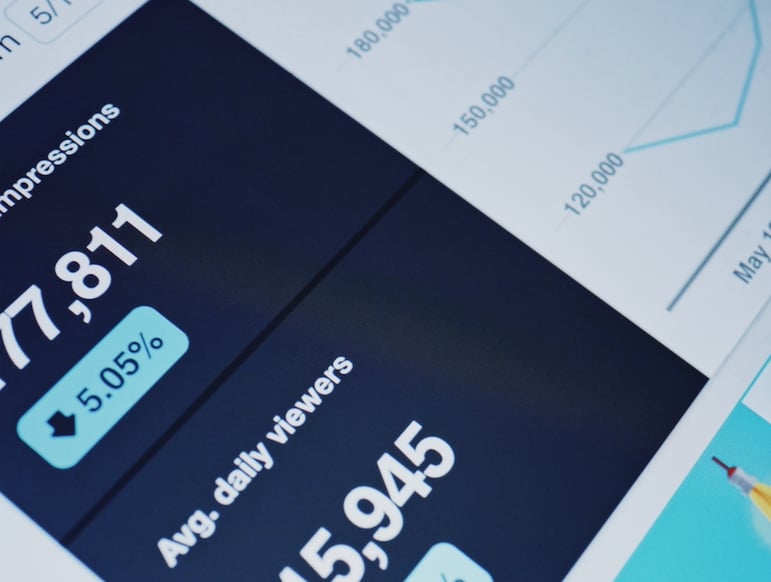 As a marketer, you have learned that social media is an important platform to take advantage of. It can be tough to figure out the ins and outs of apps like Instagram, Facebook, Twitter, and LinkedIn but there are tools out there that will help you analyze the data on all of your social media. This information will help you figure out your best times to post, your most effective posts, and information about your followers/ who you're following. These apps are easy to use, and have multiple uses. To ensure that our customers have the tools to become the best marketers they can be, we came up with a list of great social media analytic apps!
Here are 5 great Social Media Analytics Apps:
1.) Keyhole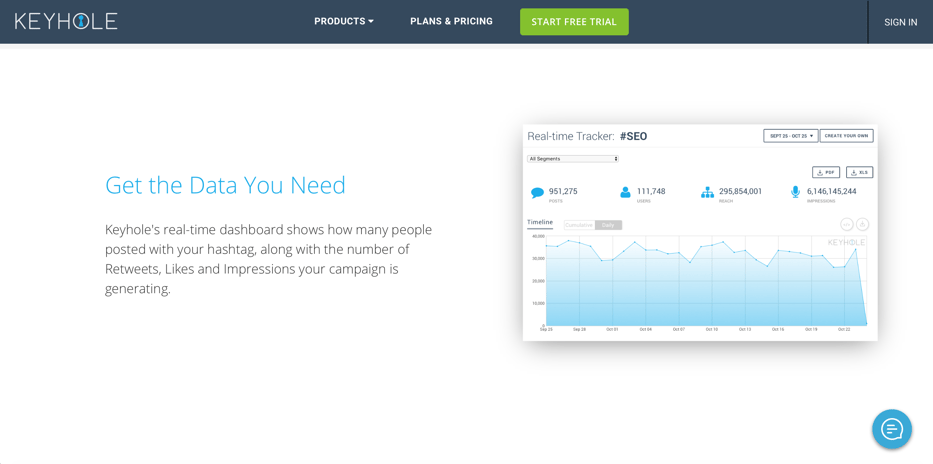 On their website, Keyhole says, "Our goal is to accurately measure real-time and historical social media data, illustrating metrics in easy-to-read graphs and layouts to simplify reporting and strategizing." Keyhole makes account reporting tools to help businesses analyze brand and competitor social profiles. You can track and optimize your hashtags, mentions, keywords, likes, retweets, and impressions easily on one platform.
Keyhole offers two products, Hashtag & Keyword Tracking and Account Tracking & Reporting. The first allows you to track all posts containing your hashtag and key words real-time from Twitter and Instagram. The latter product allows you to monitor all posts by your brand and competitors. Overall, this tool will help you to optimize your content strategy.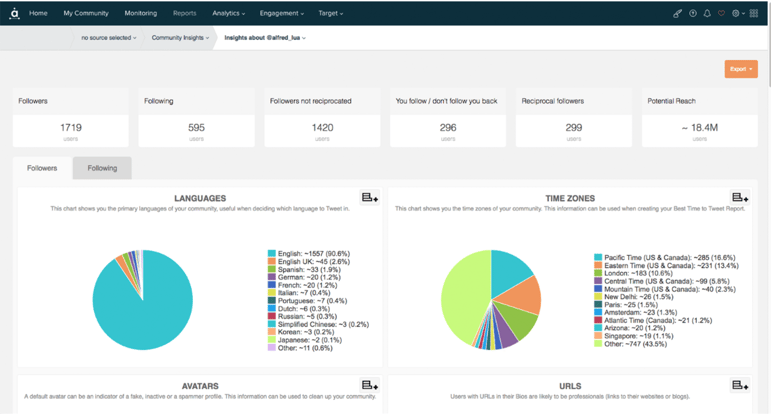 If the combination of your Twitter followers and following is less than 5,000, then Audiense provides you with a free Twitter analytics tool that shows you your followers' interests, geographic location, languages, etc. Additionally, this tool allows you to segment your Twitter followers and simplify community management. Audeinse offers tools to help you make smart social media marketing decisions.
3.) Buffer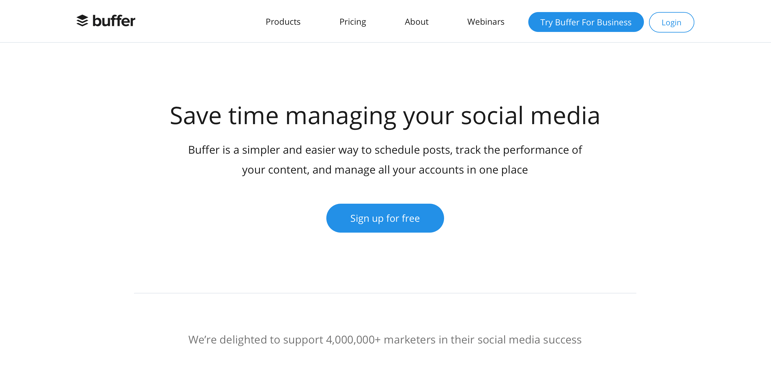 Buffer offers 3 products, Buffer, Buffer reply, and Buffer pablo. Buffer gives you all you need to plan and schedule your social media posts. Buffer reply allows you to engage like never before with customers on social media and Buffer pablo allows you to create images to accompany your marketing pieces. Taken together, this product has many services that can help your social media plan succeed.
4.) Sprout Social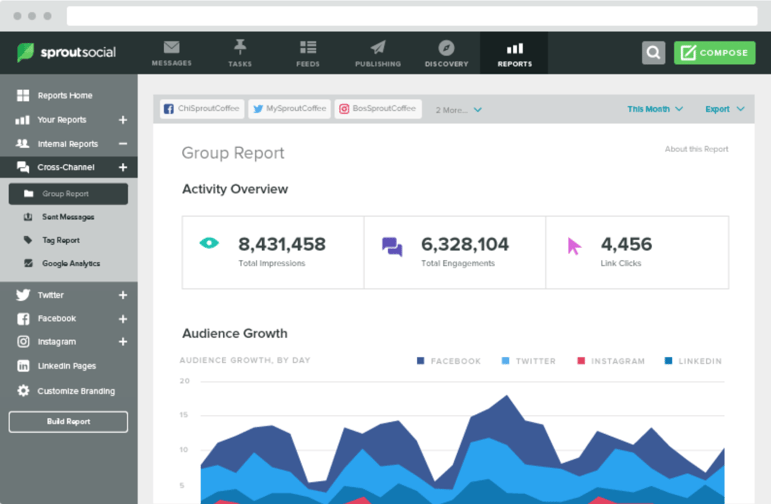 Sprout Social allows you to have your Instagram, Twitter, Facebook, and LinkedIn all on one single platform. It's easy to use and gives you the means to have your entire social media presence analyzed and reported back to you for increased optimization. Additionally, this product is recommended for any brand that manages multiple social media profiles across multiple networks.
5.) Brandwatch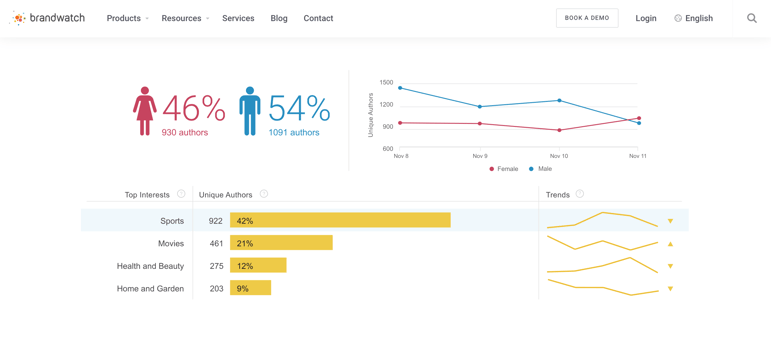 Brandwatch functions across all of the major social media platforms and is an enhanced research tool. This product allows you to identify data about certain markets you may want to enter, and allows you to monitor your brand's reputation in real-time, seeing if users are posting positive or negative messages about you. Additionally, Brandwatch provides you with detailed demographics about followers, potential followers, and promising markets. This is an impressive tool and will no doubt enable you to become an efficient marketer.
Our advice is to consider these analytics resources and to use their provided information to help you optimize your brand's reach. Find the resource that is right for you and use it frequently so that you are always up to date on your marketing strategies.