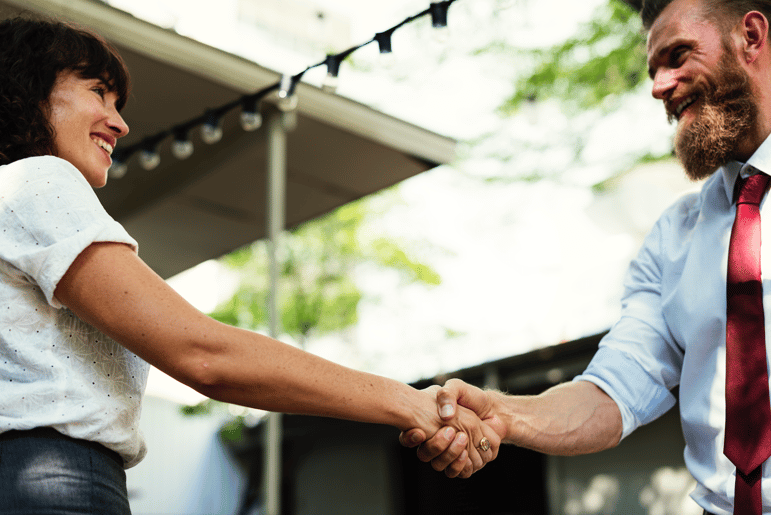 You work hard to find your clients the perfect home and help them sign for a great deal. The thrill of the sale combined with the satisfaction on your client's face is a feeling that you will always remember. But the great relationship you built shouldn't end when the sale closes. How can you maintain your client relationships after closing? Whether it be a phone call, an email, or a "Congratulations" package, it shows honorable character to make an effort to show your clients that their best interest is in mind. We discuss some of the most efficient ways to stay in touch with your clients and why it so important to your brand. By understanding why staying in touch with your clients is so important, you will build relationships, earn referrals, and spread your self-brand.
The following stats may encourage you to rethink the way you maintain your relationships after closing:
With these facts in mind, it is hard to believe that only 9% of realtors contact their clients after closing. Building good relationships is a key part to gaining a name in the industry. It's important to understand your clients and figure out the best ways to keep in touch with them individually.
How does maintaining good relationships with your clients benefit you?
1) Creates potential for referrals.
When you close the

deal

,

and make your clients happy, they'll want to brag about your services! The more you can maintain a lasting relationship with your clients, the more often they will think of your name to recommend.
2) Creates potential for repeat clients
25% of sellers used an agent they'd worked with in the past

61% of recent sellers told NAR they were "very satisfied" with their sales experience

IF 61% of sellers claim to be "very satisfied" then why does half that number look for a different realtor when ready to sell again? It may have something to do with the fact that 91% of realtors never contact the buyer or seller of a home after closing. Right after closing may seem too soon to think about gaining repeat customers but every opportunity is vital. When your past clients have your name in mind, not only will they give referrals but will also seek repeat business.
3) Helps you spread your self-brand:
72% of real estate agents said they were unsatisfied with the number of leads their website generates.

If you aren't pulling in the amount of leads that you want or need, then maybe it's time to reevaluate your marketing methods. Marketing yourself in a strategic manner can go a very long way. Whether it's through social media, your website, emails, or through the mail, marketing valuable content will help spread

your self

-

brand and increase lead generation. If you gain the reputation of being a respectable and reliable agent, you'll build a great name for yourself and extend the reach of

your self

-
It's necessary for agents to keep in good communications with their clients before, during, and after the deal closes in order to ensure you're building concrete relationships. By doing so, you will see the benefits in referrals, repeat clients, and spreading your self-brand.