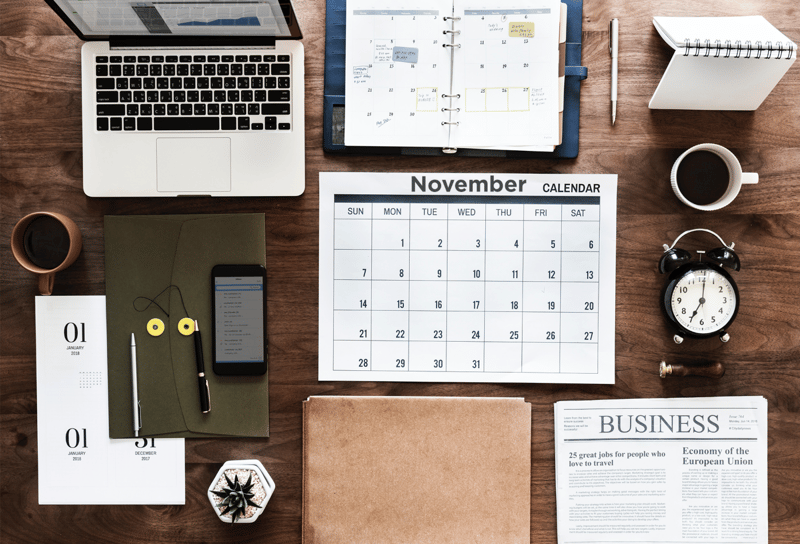 Are your clients getting bored of receiving the same content? It may be time to spice things up! Sending email blasts about fun and relevant holidays or observances is a refreshing way to keep your clients interested in your emails. There are many ways you can communicate different holidays and observances to your audience through emails and social media but sometimes adding a little creativity to your content can make all the difference. To help you start to plan your November digital marketing content, we have created a list of great ideas that will be sure to keep your audience's attention.
No-Shave November
The best ways to groom your facial hair.

"Who Can Grow the Best Beard"
Daylight Savings Day Nov 4th
A reminder to change your clocks.

A funny list of things you can do with your

additional hour.
National Donut Day Nov 5th
The best donuts around town.

A poll on the best kind of donut.
-Resource: Poll-Maker
National Healthy Eating Day Nov 6th
A list of healthy foods to bring for lunch.

Information about locally grown food and farmer's markets.
Guinness World Record Day Nov 8th
A list of some of the craziest world records.

Local world record breakers in your state.

Your own record to beat created for

your readers

.
-Ex: How Fast Can You Type Test
World Science Day Nov 10th
A list of crazy scientific facts.
Veteran's Day Nov 11-12th
A tribute to veterans in your local area.

Information about local Veteran's Day parades or memorial events.
World Kindness Day Nov 13th
A list of simple ways to spread kindness.

Inspiring

stories about people who have done kind things for your community.

Local charities to donate to and why.
National Guacamole Day Nov 14th
The best

guacamole recipes.

Local

restaurants

with great guac.
National Take a Hike Day Nov 17th
Women's Entrepreneurship Day Nov 19th
Recognize women in your community who have found

entrepreneurial success.

Organization dedicated to women in business.
Thanksgiving Nov 22nd
The best

Thanksgiving

recipes.

Restaurants offering Thanksgiving dinners.

Information on local food drives and other ways to help during the Holidays.
Black Friday Nov 23rd
Small Business Saturday Nov 24th
Information on commercial properties for rent or sale

A list of the best small businesses near you.

A coupon for a local small business.

If you have a good relationship with

specific

companies, promote them!
Cyber Monday Nov 26th