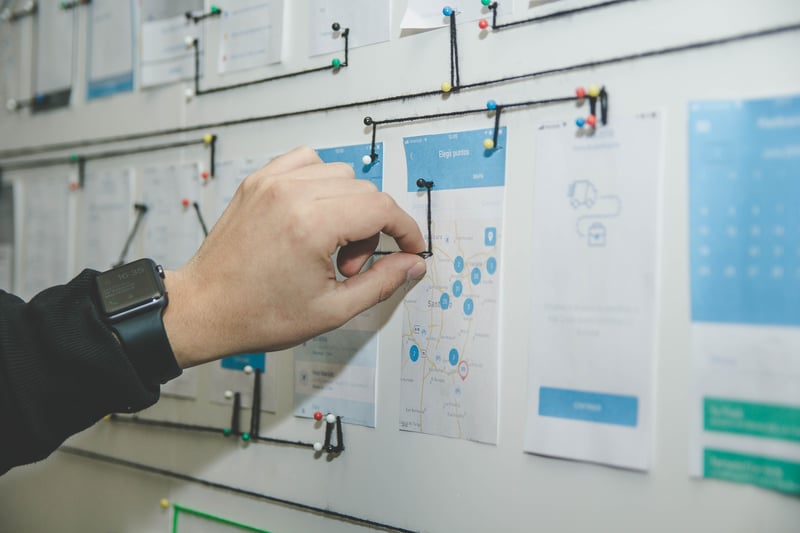 When was the last time you sat down and planned out a sound and promising content calendar? Some people might say they regularly plan out their content and many might have answered that they rarely do. Now ask yourself what you can do to produce better content so that you can better accomplish your goals. Taking the time to plan your content will make all the difference and help generate the results you're looking for. When the next time to plan your content calendar comes around, use these 3 tips to help you produce better content.
1. Establish your goals/sales mission
First, ask yourself "What am I hoping to accomplish from the content I put out?"
After all, content should always have a purpose, which is why good planning is the key to better content. This first step is important because it establishes a solid foundation for content topics and scheduling. For example, if you establish one of your main goals to "Increase weekly blog traffic by 20% in the next quarter," then you would have a better idea of what direction you should go regarding your "who, what, when and where" of planning your content.
2. Brainstorm and categorize content topics
Brainstorming and categorizing content topics starts by remembering your goals and sales mission. What kind of content can you produce that will generate the results you want?
You need to establish:
Who you're trying to reach, what audience?
-This involves understanding the demographics of your audience and the type of people they are in categorized groups. Many of this data can be found from business analytics on social media such as Facebook, LinkedIn, Twitter, and Instagram to name a few. There are also several CRM services that help you organize all your digital contacts.
Example CRM tools: Contactually, Salesforce, Hubspot
What your target audience wants to see
-Now that you know who you're targeting, you can further categorize what content you will be using. For example, there is most likely going to be different content generation if you're trying to target late-mid Millennials compared to Baby Boomers. Need help understanding your audience? Here are some helpful resources:
The Millennial Generation, Tableau, A Demographic Breakdown of Social Media
How you're going to deliver content to your audience
-This is where you decide which platforms are necessary to use in order to reach your audience. What content will go where? Decide on which platforms, such as email marketing and social media, will give you the most exposure to your audience.
3. Decide on a schedule
This last step can be done on many different types of calendars. However, whether you're using a physical calendar to write in your schedule or a digital calendar where you can schedule content to be sent out or posted months ahead of time, you must have intent when planning. What days of the week and at what times of the day can you send content so that you'll have the most exposure to your target audience? Again, social media analytics as well as other CRMs tell you useful data regarding the online activity of your audience to help you optimize when to post or send.