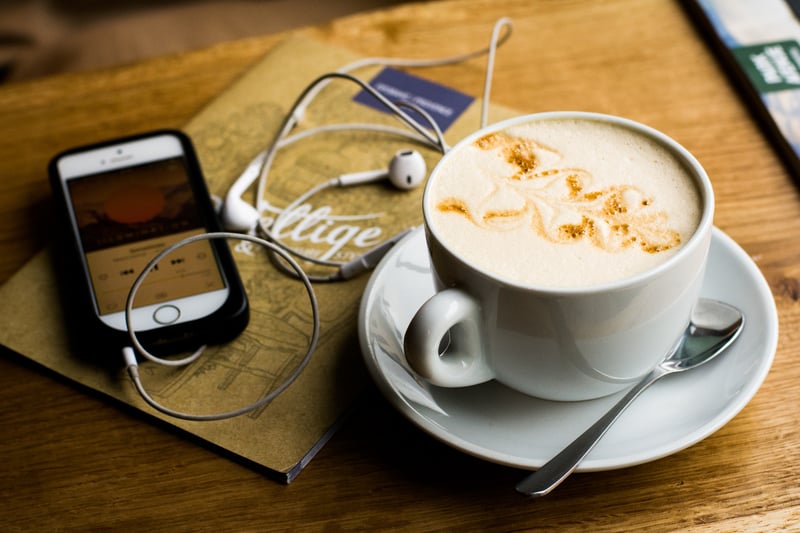 Podcasts are a great way to learn and share knowledge, experience, and opinions. With the ease of streaming in today's world, you can listen to podcasts from anywhere on multiple devices and channels. Podcasts are also a great tool for agents to use to gain industry professional insights, marketing tips and coaching, motivation to reach your goals, and even a much-needed laugh. We want to encourage our readers to make a move to improve their skills and themselves, so we have compiled a list of some of the real estate industry's top podcasts for you to explore!

Tom Ferry is the #1 ranked Real Estate Educator by Swanepoel Power 200 and the best-selling author of "Life! By Design" and "Mindset, Model and Marketing!" With his exciting charisma, Tom's influence and coaching has helped agents all over the nation improve their businesses. Tom has many different channels of influence but one of his best is his podcast where he talks about everything you need to know to succeed in the industry.
The host of this show, Gary Vaynerchuk (or GaryVee), is an investor, entrepreneur, author, and CEO of VaynerX. In his podcast, he uses his vast business experience and entrepreneurial expertise to give his audience a diverse understanding of what it takes to reach your goals.
| | |
| --- | --- |
| | Caravan Confessions |
If you're looking for something a little more lighthearted, this podcast is for you. On Caravan Confessions, Eric Simon interviews agents to hear some of their strangest stories from being on the job. According to Simon, the real estate industry needed a little more edge and humor, both of which you can find from listening to his show.
| | |
| --- | --- |
| | Real Estate Coaching Radio |
This podcast, hosted by award-winning Jim and Julie Harris, will be the real estate industry update you want and need every week. With over 1,200 episodes, Real Estate Coaching Radio will provide you with content from industry insights, to interviews with industry leaders, to marketing best practices.
| | |
| --- | --- |
| | The Making Agents Rich Show with Darin Persinger |
For agents who need to learn how to balance the many priorities of their work life, The Making Agents Rich Show will help teach you how to productively accomplish your important tasks while remaining focused on your overall goal. Darin Persinger, who has made success in the industry for 20 years, talks about what separates successful agents from the rest.
| | |
| --- | --- |
| | Real Estate Agent Success Calls - Mike Cerrone |
In this show, Mike Cerrone publishes interviews and conversations bi-monthly with some of the nation's top agents where they share their success stories, best practices, and selling strategy ideas. Agents can benefit from listening to this show by implementing the ideas that make the most sense to them into their practice.
| | |
| --- | --- |
| | Onion Juice Podcast - Real Estate Agent Coaching |
If you're an agent who is looking to try things a little outside of the box, Onion Juice Podcast could be just what you're looking for! Neil Mathweg offers a nonconventional approach to real estate to encourage his audience to step back and look at the industry with a new perspective.
| | |
| --- | --- |
| | The Honest Real Estate Agent | Sales and Marketing Tips for Realtors | And Much More! |
Hosted by Mario Jannatpour, this podcast is for new and experienced agents. Not only does The Honest Real Estate Agent cover topics such as marketing best practices and selling tips, but it also offers advice on self-development and progressing in your career as an agent.