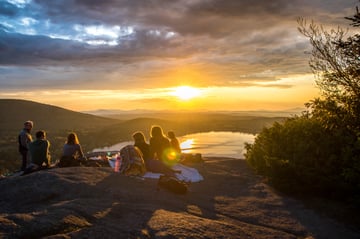 Coming up with content is a challenge that every marketer faces. But, in the spirit of summer, there's a ton of localized content you can use to bulk up your communications. Adding localized content to your newsletter is a great way to connect with your readers on a more personal level, and let them know that you're someone who knows and cares about your local community.
Here are some ideas for localized summer content:
Best restaurant patios

Farmer's Market Info

Movie events

Tourist Attractions

Must see / do for visitors

Outdoor Activities

Upcoming outdoor events

Camping locations

Fishing spots

Hiking Trails

Concert Calendar

Sporting Event Calendar

Upcoming Festivals

Best parks

Weather alerts

Best beaches / hangouts

Charity events

Networking events
Still looking for ideas? Check out this post for more content ideas.
What other localized content do you include in your newsletters?