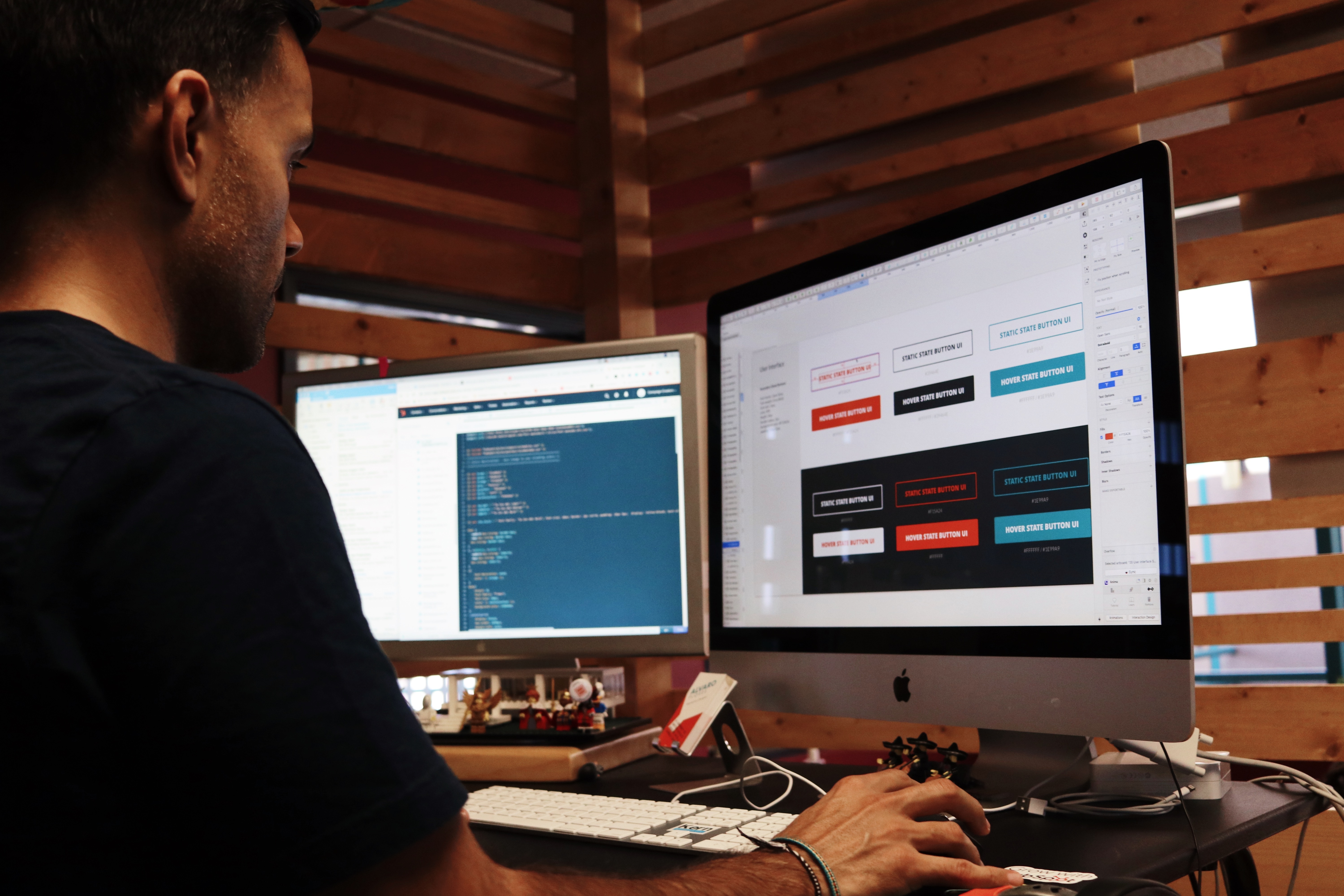 What is multi- channel marketing?
To put it simply, multi-channel marketing refers to the process of interacting with clients or perspective clients through a variety of channels including social media, websites, blogs, print ads, landing pages, mobile, etc. All the channels you use act independently of one another and encompass their own unique marketing strategies.
Why is it beneficial?
Adopting a multi-channel marketing strategy may seem like extra time and effort at first especially for busy real estate professionals. However, you will soon understand the many benefits of switching from single-channel to multi-channel marketing.
Unlike single-channel marketing, multi-channel marketing allows you to strategically place content to the channels that will yield you the most leads. This gives you the opportunity to not only expand your reach but also optimize the way you communicate with potential clients.
Real estate professionals who use single-channel marketing, such as email for example, are only able to communicate to clients that have subscribed to their emails giving them very little reach and generating fewer leads. Comparably, multi-channel marketing allows for marketers to reach potential leads through the channels their target market uses the most.
In a recent multi-channel marketing guide from Core DNA, 73% of consumers use multiple channels to engage with their favorite brands when provided the option to do so. The development of new technology has widened the number of digital channels in which consumers can be reached through. In fact, 60% of millennial consumers expect a consistent experience across multiple channels.
Strategies
• Know your target market
One of the most important concepts in multi-channel marketing is that you absolutely need to know which channels your target market typically utilizes. Neglecting to accurately identify which channels to use will cause your entire multi-channel marketing strategy to be unsuccessful. Instead, conduct an analysis of your target client including both demographics and psychographics to help you begin to better understand possible trends in consumers' interests. This step is key for both choosing which channels to use and what type of content to produce.
Once you have a good understanding of your target market's needs and wants when it comes to their multi-channel marketing experience, you will be able to help decide several factors of your content including messaging, display visuals, call to actions and more.
• "Content is king"
Putting out the right content is equally as important as choosing the appropriate channel. RISMedia interviewed Catherine Sylvester, CEO of the real estate multi-channel marketing platform Discover Publications, who stated, "The world has changed...What hasn't changed is that content is still king. It drives web traffic, boosts SEO, and positions real estate professionals as the experts in their local market."
Often, the content you put forth through different distributions channels serves as your first impressions to all potential clients regardless if they are ready to sell or not. With that in mind, it is important to understand what type of content will resonate with your target market the most and how that content should look per channel. For example, if your goal is to demonstrate your knowledge of the local market to potential clients, the content and messaging will for the most part vary across all channels. For a more in-depth example, scroll to the bottom of this post.
• Remaining on-brand
Though it is important to target potential clients through the channels they use most, you need to also consider which channels your target customers expect your brand to be present on as well. When a potential client is looking to sell, where can they expect to find your information. With multi-channel marketing, you need to be present on the channels in which consumers will look for your information first.
Similarly, with multi-channel marketing you need to refrain from losing the overarching voice and message behind your brand. For example, if you want to position your brand as a luxury brand, all your marketing channels should echo this voice. To explain further, if you send out newsletters with gorgeous luxury listings and affluent verbiage, then your social media most likely shouldn't consist of things such as memes or political stances. These efforts are a way of limiting any confusion or dissonance your potential clients may have when trying to reach you.
Here is an example of an effective multi-channel marketing strategy:
Say you are an agent in a small city, and you are trying to identify your target market.
Demographics:
-Young millennial couples with middle-class income
Psychographics:
-Interested in the city life and activites
-Influenced by social trends
-Concerned with living a youthful style
-Values time socializing with friends
-Desires a variety of restaurants and bars
Now that you understand who you're trying to reach, you can identify which channels to integrate into your multi-channel marketing strategy. This step may require research as well as experience over time. Let's see an example:
Which channels is my target market most present in?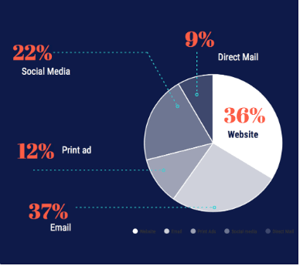 Now, let's look at content. What does your audience want to see per channel?
Website:
-Appealing visuals showing high quality images or video of the local neighborhood
-Easily accessible information
-Inviting "about" page demonstrating your knowledge of the hottest places in the city
Email:
-Invest in marketing automation for email optimization
-High quality pictures that show the best parts of neighborhoods where you have listings
Social Media:
-Quality images
-Post/repost content relevant to your market
-Inviting messaging
Print Ad:
-Highlight your listings by investing in a quality photographer
Direct Mail:
-Highlight your listings by investing in a quality photographer
-Send least frequently since this is the least active channel for your target market
The list of possible channels to market through continues to expand which means you are limiting your reach to potential clients by not adopting an efficient multi-channel marketing strategy. By this point, you have the tools to start brainstorming your successful strategy. For additional reference, visit here.