release 4.1.0
Ability to Use Google Fonts Within Marketing Pieces
You've worked hard to perfect a brand that differentiates your brokerage from the rest of the competition - which is why it's so important that you have your brand standards consistently upheld with every message you or your agents convey. Admins can now add Google Fonts to their rezora system, and have these fonts accessible to both marketers and agents alike. It's easy to add the fonts and they appear anywhere in rezora where fonts can be selected, e.g. in outgoing marketing pieces and templates. Please note that although these fonts will be available to the whole system, Admins are the only ones with the ability to select and add the fonts.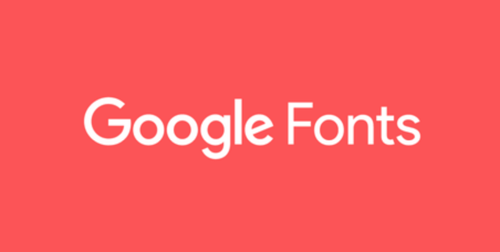 Please also keep in mind that only email clients that support Web Safe fonts will be able to see the Google Fonts you've inserted. More information can be found here.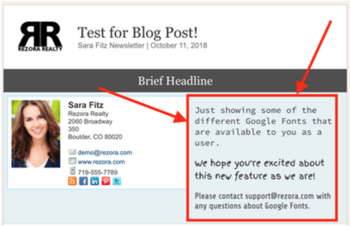 Adding Additional Sorting Options for Templates
Another piece of great feedback from some of our savvy users - we understand it can be difficult to find that very specific template you spent so much time perfecting. Now with the ability to sort templates and filter out expired templates, this should be a breeze.
The three different sort options are:
Total Number of Sends (the highest option showing first)

Total Number of Opens (the highest number showing first)

Recently Created (default, sorted by most recent date created)

Continued Updates to the Look and Feel
If you haven't noticed already, we've been rolling out updates to how rezora appears to all of our users, and this release is no exception. You'll notice new colors across the entire app - giving it a more modern scheme that has been carefully curated by our internal design team.

In addition, the styling of the dashboard for sales agents has been updated: New fonts, new charts, same excellent rezora functionality that you use in your marketing and communication efforts. This is a great preview into what the rest of rezora will look like in the future. We hope you're as excited about it as we are!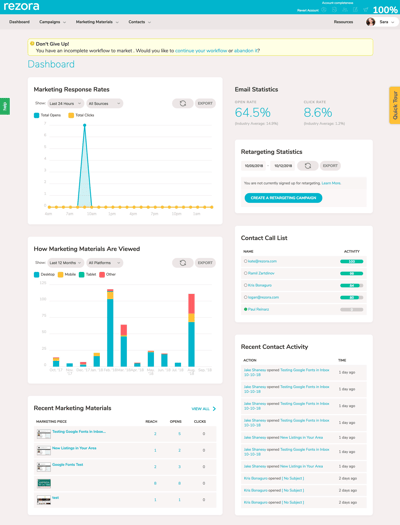 Contactually - Ensuring that Updates Made to Buckets are Reflected in rezora
You're using Contactually to manage your contacts and lists (buckets). You're also using rezora to send emails to lists (distribution groups). Now when contacts are moved from bucket to bucket in Contactually these are reflected in rezora to ensure that you're communicating to the right people with the right message.