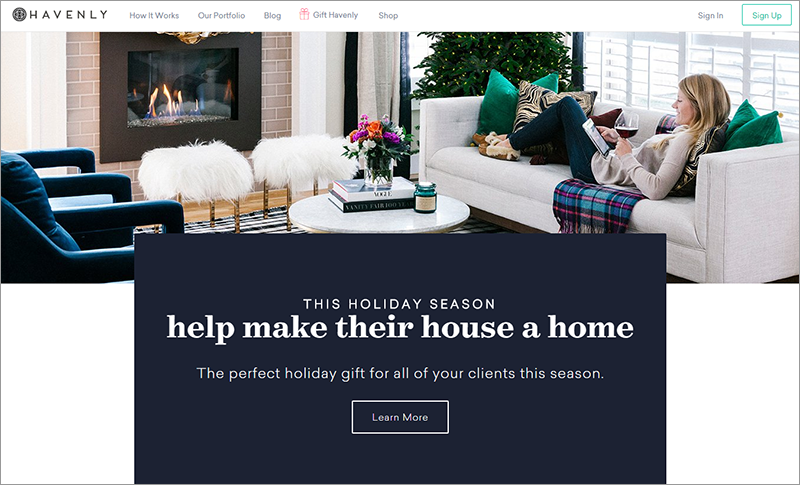 If you're anything like me, the Holidays have once again snuck up on you and have yet to start shopping for gifts, leaving you to seriously contemplate a run to the Mall to grab whatever is left on the shelf. That may work for the in-laws, but for that special client or top-producing agent, you know you need to put in a little extra thought.

While not a definitive list, the following ideas are a collection of 7 unique gift ideas that have crossed my desk this year, many of which make regular appearances in our own homes and office, meant to make those special people in your life understand how much they are appreciated.
HAVENLY - havenly.com
If they need a little help making their house a home…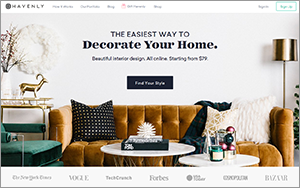 Give your clients the gift of a beautifully designed home, starting from $25. With Havenly, your client can choose their perfect interior designer, collaborate to fully design their home, and order everything in one place, from the comfort of their own home. Exclusively for real estate agents, this season Havenly is offering special discounts on gift cards when you purchase 3 or more gift cards. See redemption details here.


BLUE APRON - blueapron.com
If they're a busy foodie…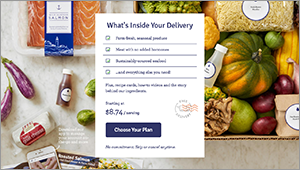 Escape the dinner rut and say goodbye to meal planning with Blue Apron. Blue Apron's chefs partner with trusted farmers to give you delicious and fresh ingredients that come together to make a quick dinner after a busy day. Give the gift of restaurant-quality meals at home!



Craft Beer Club / Winc - craftbeerclub.com / winc.com
If they love trying something new…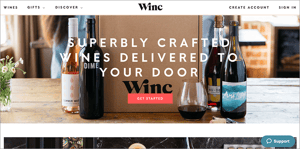 Whether they prefer beer or wine, we have the perfect gift. Craft Beer Club provides four styles of unique beer, plus the story behind it, what's in it and where it's from. Plus, free shipping!
Beer not your thing? Winc has gift options as well as a subscription based service. Gifts start at $50 and go to $865 if you're feeling super nice. (And, the packaging is incredibly pretty.) A beer or wine club is truly the gift that keeps on giving.


MERRY MAIDS - merrymaids.com
If they're a clean freak…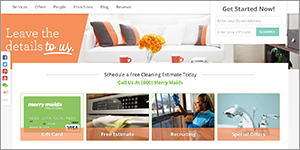 Give the gift of a clean home. Merry Maids offers gift cards starting at only $10 and is guaranteed to be a well-loved gift. Who doesn't love coming home to a clean house?


HERE ONE SMART EARBUD - hereplus.me
If they love being on the cutting edge…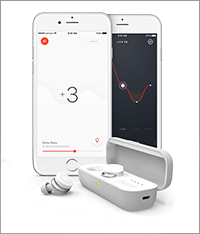 Not your ordinary headphone, the Here One is a "Wireless Smart Earbud and Connected App" that allows the user to reduce unwanted noise, amplify speech, and translate speech on the fly. OK, that last one is apparently down the road a bit, per this Tech Crunch review. The Here One is currently schedule to ship in February but you can pre-order now for the Holidays.


SONOS - sonos.com
If they're a music lover…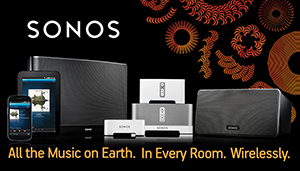 This is the ideal gift for your tech savvy music lover. Sonos connects to your smartphone to play music all through their house or office. Sonos integrates with dozens of music providers like Spotify, Tidal, Google Play, and more. Act fast, because they're offering great holiday deals!
GOOGLE HOME / AMAZON ECHO - google.com/home / amazon.com/echo
If they're always curious…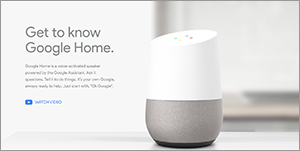 "OK Google, how many golf balls can fit in a school bus?" With Google Home, all you have to do is ask, and the knowledge that about 660,000 golf balls can fit in a school bus is all yours. Google Home connects to your Google Accounts and keeps your email, calendar and more at your fingertips. Plus, it connects to plenty of music providers to fill your home with music. It's like Sonos on steroids.
BONUS: YONOMI SMART HOME PACKAGE - yonomi.co
If you really want to go big...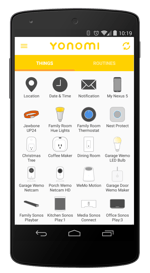 Looking for the end all, be all in home sophistication for your super special client or agent? How about automating the entire home using the Yonomi app which connects all of your internet of things devices like speakers, light bulbs, thermostats, power outlets, lamps, coffee machines, netcams, and the list goes on? Infinately programmable to automate the home to precisely fit your needs.